'Clara' TV Pilot On YouTube November 30, 2021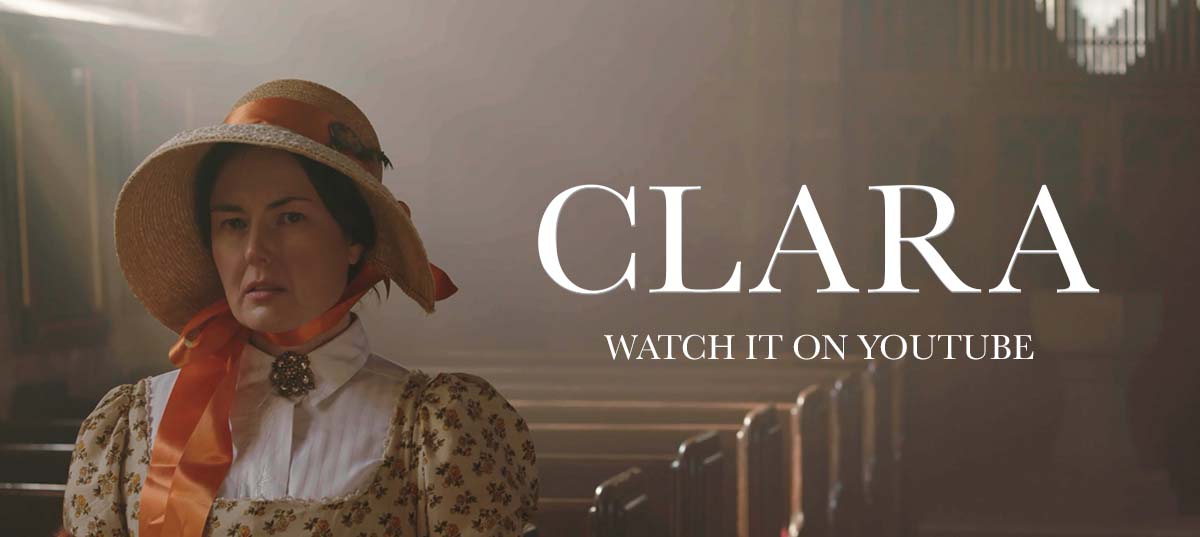 Episode 1 of the dramatisation of the life of Clara Clarkson is now on YouTube, with music by Jessica Rowbottom.
The award-winning pilot episode features Emma Wise in the title role of Clara Clarkson, Rita May as her mother Ann, and David Griffin as Reverend Cannon. It was directed by Anastasia Artensyeva.
Jessica Rowbottom of The Bleeding Obvious wrote and performed the original orchestral score.
It was produced by Dream Time Creative as part of the Forgotten Women of Wakefield project.
Click below to go to YouTube to watch the full pilot episode.