Live Shows and COVID Last update: 30 Mar 2022
Although the UK Government have ceased COVID testing for the majority of people, The Bleeding Obvious and team have no intention of standing down our own approach to COVID responsibilities: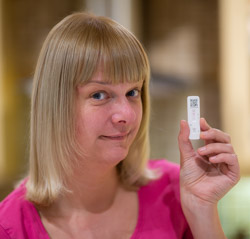 Jessica and the Bleeding Obvious tour team are double/triple-vaccinated and test frequently to ensure we keep our team and guests safe.
If you have the option then please try and do a test before coming to a show. Sure, most of you are vaccinated and lateral flow tests aren't as accurate as one would hope but even if testing reduces the risk by a fraction of a percent, it feels worth it to keep gigs happening and venues open.
If you are experiencing COVID 19 symptoms (high temperature, etc.) please do not attend the show and instead contact us to discuss ticket exchange options.
Most importantly, please respect one another. Everyone has had different experiences over the past few years, we're all in different places and many of us have got PTSD. Respect their decisions (especially regarding mask-wearing) and their space whether they are other audience members, our own team or venue staff.
Thanks for your help in this, let's keep each other safe.